Hotels in Playa Giron - Guama
The biggest humedal in Cuba and the most significant reserve of Cuban flora and fauna have their space in Peninsula de Zapata National Park, where forests, swamps, abundant vegetation, flooded caves, natural pools and beaches melt into an amazing product for nature lovers. In this natural paradise, Biosphere Reserve, are also located the Lagoon of the Treasure and the hatchery of crocodiles of La Boca, one of the bigger of Iberoamérica. In the Peninsula of Zapata inhabit unique species as the manatee and the manjuarí, both in extinction danger, and birds like The Ferminia (ferminia cerverai) and the gallinuela (cyanolimnas cerverai), there are also sinkholes in whose depths it?s possible the spelio-diving and the contemplative diving. You can also visit the Taína Village to enjoy this sculptural complex that will allow you the encounter with Cuban aboriginal history before the arrival of the Spanish conquerors. In Peninsula of Zapata you will find an admirable nature environment within reach of the lovers of the ecotourism.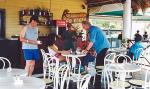 287 cabins directly on the beach , ideal for relaxing , deep contact with nature of the reservation of Cienaga de Zapartas , excellent diving and snorkelling spot , surroundeb by other beautifoul beaches such as Caleta Buena , and close to the historical town of Tri...
See more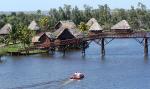 In a special and attractive environment, located in the Zapata Peninsula in the middle of the Laguna del Tesoro, this hotel with its original architecture (44 wood bungalows ) through which to learn about its history and traditions. Ideal for direct contact with nat...
See more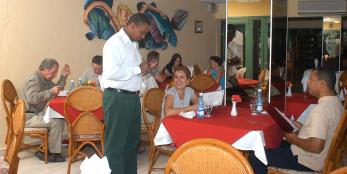 Located in the natural environment of the Bay of Pigs, Hotel Playa Larga is very close to the most important birding trails. Ideal for families with children and for diving enthusiasts. Specially located for those engaged in fishing, diving, bird watching and other ...
See more