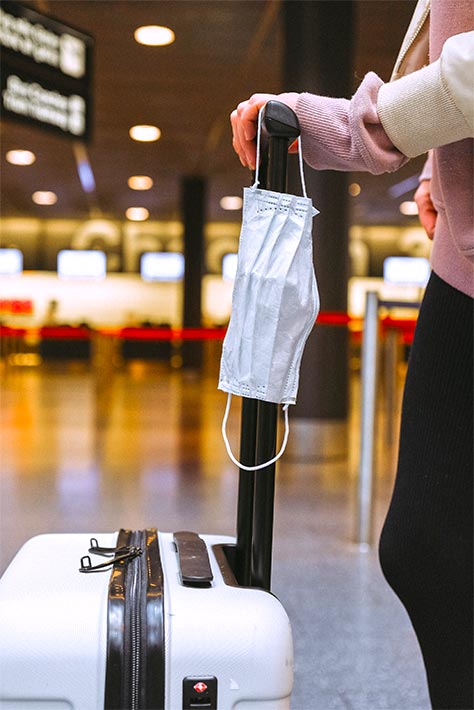 Cuba reopen to the Tourism from the 15 of November 2021!! Travel to Cuba in Covid 19 time
Update on the entry to Cuba from January 5, 2022
Travelers arriving in Cuba, whether or not they are residents of the country:
-It will be mandatory to present a complete vaccination schedule at the point of entry.
-It will be mandatory to show the negative result of an RT-PCR, carried out a maximum of 72 hours before the trip.
-Random surveillance will be increased, starting with the performance of RT-PCR at the border of travelers from high-risk countries.
FROM 15TH NOVEMBER CUBA REOPEN TO THE TOURISM WITHOUT CUARENTINE !!
In coordination with the Cuban Ministry of Public Health, a special hygiene and health protocol was drawn up to assist travelers in this new phase. This protocol takes into consideration the recommendations of the World Tourism Organization and the World Health Organization, as well as the criteria of the operators and tourist agencies present in the country and in the main tourism issuing countries in Cuba. A program has been created. called more Hygienic and Safe Tourism (T + HS), which aims to ensure compliance with the new standards established by COVID-19, valid in those state and private structures that have already been certified.
Among other things to reach Cuba you will need to know:
Upon arrival in Cuba, vaccinated passengers must present the Vaccination Certificate (Green Pass), in digital or printed format.
All international vaccines approved by the pharmaceutical or health authorities of the respective countries are recognized.
Unvaccinated passengers must present the negative result of a PCR type test (molecular test), carried out in the 72 hours prior to arrival in Cuba.
Children under the age of 12, if not vaccinated, do not need to present the PCR test result.
The health and hygiene protocols envisaged for the arrival of travelers to Cuba will focus on the surveillance of symptomatic people and on the detection of temperature.
Diagnostic tests will also be performed on a random basis.
QUOTES FOR HOTEL plus transportation, write to: sales@travelnetcuba.com

Every tourist must have a medical health policy that covers against COVID; If it cannot be stipulated in your departure country, when you arrive in Cuba, it will be possible to purchase one from the Asistur company at a cost of aproximately 3-4 usd per day (depending on your age) , with Covid coverage.
It is also mandatory for the Traveler to show the Certificate of Vaccination or the negative result of the Covid exame when leaving their country, carried out not more than 72 hours ago, in a laboratory or recognized health institution.

We are available for ADVICE and QUOTES write to: sales@travelnetcuba.com

+